News
June 7, 2022
A partnership to train physician scientists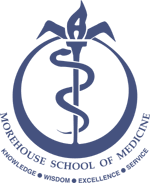 The joint University of Washington-Morehouse School of Medicine (UW-MSM) Medical Scientist Training Program (MSTP) is a dual degree MD/PhD program.
It was conceived by Dr. Valerie Montgomery-Rice, president of Morehouse School of Medicine in Atlanta, and Dr. Mary-Claire King, UW professor of medicine (Medical Genetics) and genome sciences and an associate director of the UW MSTP.
When King received the Lasker Foundation Award in 2014 for her work in breast cancer genetics and human rights, she selected Morehouse School of Medicine (MSM) for a visiting professorship.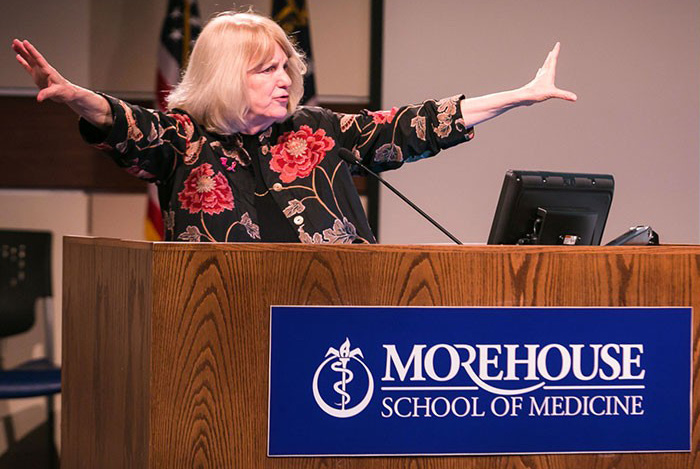 During her time at MSM, she met a number of outstanding medical students who were interested in biomedical research.
But with few research labs, MSM faced a challenge in training medical students in fundamental research.
In contrast, the University of Washington Medical Scientist Training Program, with continuous NIH support since 1970, is recognized as one of the most outstanding MSTPs in the country.
Dr. King and President Rice decided to work together to create a collaborative MSTP between their schools.
The program launched quickly after King seeded it with her Lasker Award money and donors, mostly alumni of the UW MSTP, more than doubled the amount.
In the collaborative program, MSM students complete their first two years of medical school at MSM in Atlanta, during which they can apply to study for the PhD at UW. Those accepted move to Seattle for their PhD (usually four years), then return to MSM for medical school years three and four. Like all MSTP students, those in the MSM-UW program receive tuition and stipend support throughout their participation.
"For the UW, the benefits are obvious," says Marshall Horwitz, director of the UW MSTP. "The program expands student diversity, not just with respect to underrepresented minorities in the health sciences, but also it helps bridge east-west and north-south cultures."
THE STUDENTS
The first student in the program, Miles Freeman, earned his PhD in the Molecular and Cellular Biology interdisciplinary program in the laboratory of Dr. W. Robb MacLellan, professor and head of the Division of Cardiology.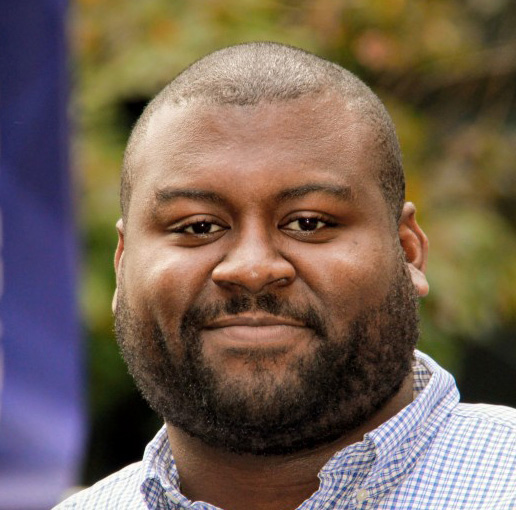 The goal of Freeman's research was to promote cardiac regeneration in patients after suffering a myocardial infarction.
"I was ecstatic when Miles chose my lab," said Dr. MacLellan. "The program is a great opportunity to recruit and work with the future physician-scientists who will change medicine."
Dr. Freeman has completed his MD at Morehouse and will attend the University of Miami/Jackson Health System for his internship and residency.
Current students Zackari Murphy and Kevin Thornton entered the joint program in 2019, after completing their first two years of medical school at MSM.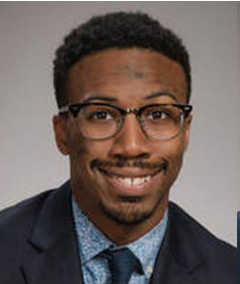 Murphy is working toward his PhD in Molecular and Cell Biology in Dr. Susan Ferguson's laboratory at Seattle Children's Research Institute. He is interested in the role of the orbital frontal cortex in risk-taking behavior during drug seeking.
His research question is: Why do people continue to pursue drugs despite understanding negative consequences? He said, let me look at the brain and the past research. He believes that the Ferguson lab is the perfect place to pursue this question in a rigorous way.
The impetus for his current research started as a child growing up in Louisiana.
"Mental health was personal and a real issue because I saw it in my community and in my own family," he said.
He felt powerless as a child, but it made him want to get to a place where he could give back, make a difference, and pay it forward.
When he pursued a research fellowship in psychiatry/mental health at Columbia University in NYC, he found that "in most of the severe cases there was no outcome, and there wasn't anything we could do because the science wasn't there. It made me want to focus on finding the treatments and contribute to the research that will help patients in the future."
While the MD/PhD track was always in the back of his mind, he was concerned that big research institutions would not offer as much of a social mission and community focus, which was important to him, and influenced his decision to attend MSM. But the collaborative MSTP has turned out to be the "best of both worlds," he says.
"We receive a highly valued research experience but also have flexibility and time for community and advocacy."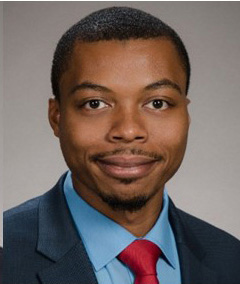 Thornton is working in the lab of Dr. Christine Queitsch in the Department of Genome Sciences, exploring the cellular relationship between dosage (copy number) of ribosomal DNA genes and abundance of mitochondria. Both these features of cells are highly diverse, and the relationship between them is just beginning to be understood.
Thornton's love for research began in the seventh grade, when he participated in the Vivian Thomas Summer Research Program at MSM.
In eighth grade he presented his research at a national conference and received an award that led to another summer program, the Physician Scientist Training Program, led by Dr. Moses Williams and the late professor Steven Schwartz of the UW department of pathology. Pre-pandemic, as part of that program, high school students from throughout the country could spend summers working in research labs. Williams introduced Thornton to the MD/PhD and the steps needed to take to make it happen.
Thornton speaks highly of the program.
"One of the main reasons I chose to pursue my MD/PhD was because the University of Washington is one of the top universities in research."
He also has an interest in computer science and has been able to gain some coding experience and an understanding of how important this is for diagnostic tools that use programming languages. "These are good skills to have and will better situate me going forward," he said.
Thornton will return to MSM to finish medical school after his PhD studies at UW are complete. Then he will enter a residency that will include research.
THE FUTURE
Two more MSM students, Gygeria Manuel and Justin Thomas, are arriving at the University of Washington next month to begin their PhD research.
The goal is for MSM to eventually have their own NIH-sponsored MSTP. But in the meantime, King says, "the partnership has been more rewarding than I could have imagined."
As one of the advisors for students during their time at UW, King remains very active in the program, which is expanding with opportunities for other medical students at the two schools to work together.
"I'm watching and smiling as the next generation takes over," she says.