Students
What's Happening
---
August 3, 2023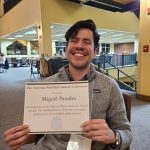 Miguel Paredes attended the 38th annual MD/PhD Conference in Colorado where he was awarded the Melvin Denis Diversity Travel Award for commitment to diversity in science and passion for scientific achievement.
---
May 2, 2023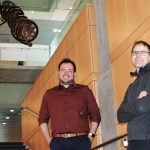 Born with hemophilia A, Nick Popp became an advocate for himself before he understood the meaning of the word.
---
February 7, 2023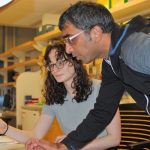 Jenny Nathans devoted more than two years to kicking many tires at the National Institutes of Health before arriving at the UW in 2020 where she has begun to flourish.
---
December 15, 2022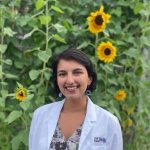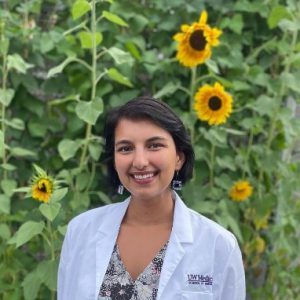 MSTP student, Amelia Wilhelm (Entry year, 2021), talks about her decision to pursue MD/PhD training at the University of Washington with NIGMS.
---
November 15, 2022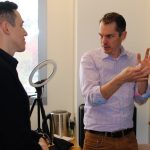 MSTP Student, Sam Regalado (Entry year, 2016) featured as a Promising Young Scientist by the Brotman Baty Institute.
---
Next Page