Students
What's Happening
---
October 28, 2020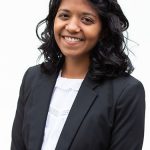 Rini Kasinathan, MSTP entry 2013, was one of three UW senior medical students to win the "Violet Zuvela Primary Care Internal Medicine Scholarship," proving that outstanding patient care and scientific acumen go hand-in-hand.
---
October 12, 2020
UW MSTP alumni Andrew Stergachis received the prestigious NIH Director's Early Independence Award for 2020. Dr. Stergachis graduated from the MSTP in 2015 and is currently an Assistant Professor of Medicine in the Division of Medical Genetics at the University of Washington.
---
August 27, 2020
Respect for our students and our communities is critical to our mission. In this context, we support the June 4, 2020, UW Medicine Pledge Against Racism and the statement of the American Public Health Association (APHA), Law Enforcement Violence as a Public Health Issue, on which the UW statement is based.
---
August 24, 2020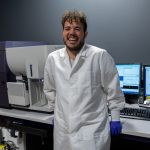 Jack Rose and Nick Popp are first and second authors on a paper in which they collaboratively developed a clever new approach for improving the specificity of CRISPR-based genome editing.
---
August 21, 2020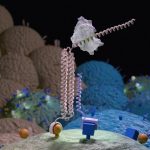 Alex Salter (E-12) is co-first author on a paper describing molecular computers to more specifically target cellular immunotherapy. 
---
Next Page