Alumni
Alumni in the News
---
October 12, 2020
UW MSTP alumni Andrew Stergachis received the prestigious NIH Director's Early Independence Award for 2020. Dr. Stergachis graduated from the MSTP in 2015 and is currently an Assistant Professor of Medicine in the Division of Medical Genetics at the University of Washington.
---
August 3, 2020
Acute myeloid leukemia is one of the most common — and aggressive — types of blood cancer that strike adults. A bone marrow transplant can offer a potential cure. But older patients often can't handle the heavy rounds of radiation and/or chemotherapy required before the procedure. And many patients — especially those from racial and ethnic minorities…
---
July 1, 2020
UW MSTP alumni Nik Krumm (Entered '08, Graduated '17) is joining the UW Department of Laboratory Medicine and Pathology (DLMP) faculty as an Assistant Professor in the Informatics Division. Dr. Krumm is joining the department after completing his CP-only residency here at UW – during his time here he has firmly established himself as an…
---
November 26, 2019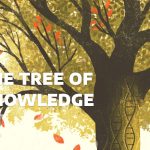 UW Medicine has featured the cancer research of MSTP alumni Colin Pritchard (entered '98, graduated '07) and Heather Cheng (entered '98, graduated '07) through the story of the Mallard family. Their research on how hereditary cancers are passed down and treated is continuing to improve the lives of families just like the Mallards.
---
July 11, 2019
Dr. Pritchard suggests that names that label certain cancer risk genes as sex- or organ-specific can dissuade people who need to be tested. Simplifying the name for cancer genetic syndromes could save lives.
---
Next Page