News
June 15, 2020
Oren Traub Fellowship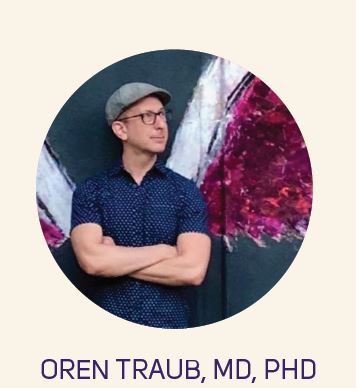 We are pleased to introduce the inaugural recipients of the Oren Traub Fellowship.
Oren was a super special person, not just brilliant and funny, but a loving husband and a valued friend whose joie de vivre was apparent during any interaction with him. He was someone who literally lit up the room with humor, personal warmth and exuberance
The purpose of the Oren Traub Fellowship is to provide financial assistance to students in the Medical Scientist Training Program in the UW School of Medicine, in memory of Oren Traub, MD, PhD, and a graduate of MSTP.
The recipients for the 2020-21 award are: ALEC GIBSON & TED GOBILLOT
In addition to their outstanding scientific and medical scholarship, Alec and Ted created the University of Washington School of Medicine pathway for LGBQT health. The school offers five optional pathways programs enabling students to develop knowledge and skills specifically tailored to working with underserved communities throughout their time in medical school. Notably, the LGBQT was the first and so far only pathway developed solely through the initiative of students. It has proven to be a very popular and valuable part of the UW SOM curriculum, and speaks highly of Alec and Ted's initiative and devotion to the UW SOM.