About MSTP
Our Directors
Marshall Horwitz, M.D., Ph.D (Director)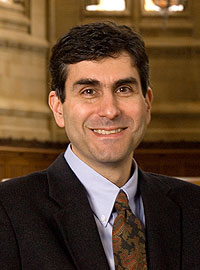 Dr. Horwitz is Professor of Pathology and Adjunct Professor of Genome Sciences, Medicine, and Biology. A Los Angeles area native, he received his undergraduate degree in Chemistry from Revelle College at the University of California, San Diego and then came to the University of Washington where he entered the Medical Scientist Training Program in 1983—and loved it so much that he never left. He performed his doctoral work on directed evolution in the Department of Pathology with former MSTP Director Lawrence Loeb and completed residency in Internal Medicine in the University of Washington hospital system, followed by fellowship training in Medical Genetics and postdoctoral research in developmental biology with the Harold Weintraub at the Fred Hutchinson Cancer Research Center. He joined the UW MSTP as an associate director in 2007 and has been director since 2010. His research interests relate to genetic factors predisposing to hematopoietic malignancy and the clonal evolution of cancer. He was a section editor of PLoS Genetics and former chair of the NIH Genetics of Health and Disease study section. He received the Presidential Early Career Award for Scientists and Engineers, received from the President at the White House in 2002, and the 2007 NIH Director's Pioneer Award.
Mary-Claire King, Ph.D. (Associate Director)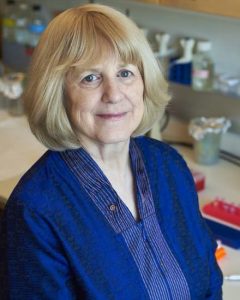 Dr. King is the American Cancer Society Professor of Genome Sciences and Medicine. She was raised in the Chicago area and received her undergraduate degree in Mathematics from Carleton College, and her PhD in Genetics from the University of California, Berkeley. Her dissertation research was the demonstration that humans and chimpanzees are 99% genetically identical in protein sequence. After postdoctoral training at UCSF, she joined the faculty at Berkeley in 1975, and moved to the University of Washington in 1995.  Her research focus is gene discovery and characterization for human disease, beginning with inherited breast and ovarian cancer and continuing with the genetics of schizophrenia and other severe mental illness and multiple congenital disorders. Dr. King also developed genomic sequencing to identify victims of human rights abuses, first in Argentina and subsequently for cases on six continents, carrying out identifications for the United Nations War Crimes Tribunal and the UN Forensic Anthropology Team. She is a former president of the American Society of Human Genetics and a member of the US National Academy of Sciences, the US National Academy of Medicine, the American Philosophical Society, the American Academy of Arts and Sciences, and a foreign member of the French Academy of Sciences. Her awards include honorary doctorates from 19 universities, the Lasker Foundation Award in 2014, and the US National Medal of Science from President Obama in 2016. She has been an Associate Director of the UW MSTP since 1995.
Stephen J. Tapscott, M.D., PhD. (Associate Director)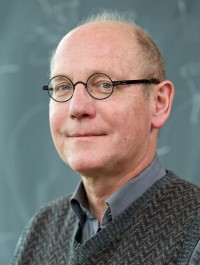 Dr. Tapscott is a Full Member in the Divisions of Human Biology and Clinical Research at the Fred Hutchinson Cancer Center (FHCC), and Professor of Neurology and Adjunct Professor of Pathology at UW. Born and raised in northeastern New Jersey, he received his undergraduate degree from Hampshire College and M.D. and Ph.D. degrees from the University of Pennsylvania, where he studied cell commitment and differentiation with Howard Holtzer. After completing medical internship and neurology residency at the University of Pennsylvania, he moved to Seattle for postdoctoral training in molecular biology with Harold Weintraub at the FHCC. His clinical expertise is neuromuscular and neurogenetic diseases, and research expertise is the developmental regulation of gene expression by chromatin. He characterized the central roles of the MyoD and NeuroD transcription factor families in myogenesis and neurogenesis, and identified the causative pathophysiologic mechanism of facioscapulohumeral dystrophy. He is co-director of the Seattle Wellstone Muscular Dystrophy Cooperative Research Center and is on the Editorial Board of Developmental Cell. He has served on the scientific advisory boards for the Muscular Dystrophy Association, American Brain Tumor Association, Hereditary Disease Foundation, and the Board of Scientific Counselors for the National Institute of Arthritis and Musculoskeletal and Skin Diseases. Most important of all, he has a huge enthusiasm for the value of the combined M.D. and Ph.D. training and its impact on both the trainee and the scientific community.
Heather Cheng, M.D., PhD. (Associate Director)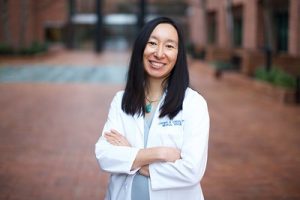 Dr Cheng is Associate Professor in Medicine (Division of Oncology) at UW, Associate Member of the Division of Clinical Research and Director of the Prostate Cancer Genetics Clinic at the Fred Hutch Cancer Center.  She was raised in the Seattle area, received her undergraduate degree in molecular biology from Princeton University, and entered the UW MSTP in 1998.  Her Ph.D. research with Julie Overbaugh at the FHCC focused on mechanisms of retroviral entry in HIV. She went on to internal medicine residency and fellowship training in hematology and oncology at the UW and FHCC through the research pathway of the American Board of Internal Medicine, carrying out postdoctoral research in circulating biomarkers for prostate cancer with Muneesh Tewari. She joined the faculty of the UW/FHCC in 2014.  Dr Cheng is a medical oncologist specializing in genitourinary cancers, with a clinical and translational research focus on the germline and somatic genetics of prostate cancer.  In 2016 she launched the Prostate Cancer Genetics Clinic at the Fred Hutch Cancer Center/University of Washington to address translation of genetic and genomic discoveries to clinical care.  The clinic was among the first of its kind and serves as a clinical base for genetic counseling, testing, and matching prostate cancer patients with precision oncology clinical trials and translational research opportunities, and connects family members with opportunities for early detection and prevention of cancer.  Her research involves molecularly targeted therapeutic trials and new technology-assisted mechanisms for genetics care delivery.  She leads the Prostate Cancer Clinical Trials Consortium Germline Genetics Working Group and serves on the National Comprehensive Cancer Network guidelines committee for Prostate Cancer, which sets national clinical practice standards for cancer care.  She is deeply committed to mentoring and supporting researchers at the interface of bench to bedside research. In 2019 she returned to the UW MSTP as an Associate Director.